In Memory
Deborah Connell VIEW PROFILE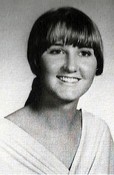 I am an alum of the class of 1972 and Debbie Connell was one of my best friends. I am very sad to tell you that Debbie passed away several years ago (as many as 15, it could be) after suffering a massive stroke. I noticed that this info had not been communicated to the site, so wanted to pass that along.
Thanks much for keeping the ATOMS spirit alive.
PS – Debbie's two sisters, Gail and Tracy, also Annandale alums, still live in the family home on Medford Drive.
Janice T. Sienkiewicz
Click here to see Deborah's last Profile entry.