Annandale

High School




Class Of 1971
Welcome
We're glad you stopped by!
Thanks for making the AHS website successful!
Since 02/04/2011 we've had over,
WOW
106,233
visits to our website!
53.1% of our classmates have joined the website!
(statistic as of 1/14/2018)
___________________
AHS CLASS OF 1971 CALENDAR
Search this calendar to discover class-wide activites or events
_________________________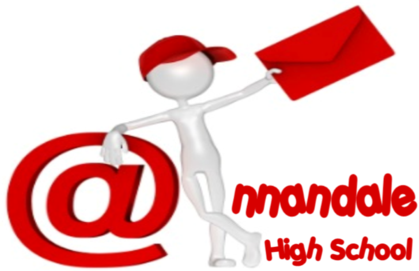 Classmates!
A reminder - If you change email addresses would you please update your profile page or send Paul Peters your new email address. We'd hate to lose contact with you after all these years!
_________________________________
NEW YEAR'S BRUNCH!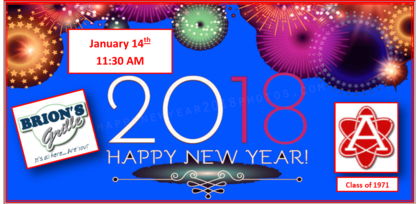 BRION'S GRILLE
See more photos - Photos of Jan 2018 Lunch
We'll meet again in January 2019 to celebrate the new year.
Plan to attend!
________________________
CLASSMATE FUN, ADVENTURE, AND HOBBIES
Mike & Dave Gassmann
Mike and son, Dave entertaining patrons as they view the artwork of Pattee Hipschen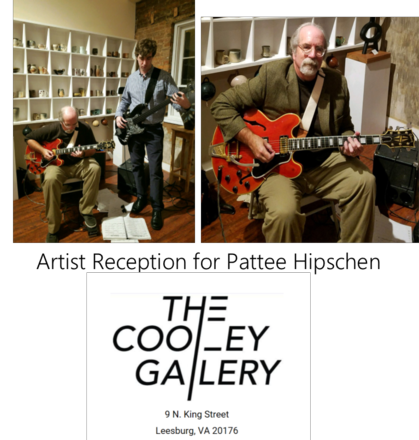 The Coolery art gallery is owned by Chris Cooley
Chris played tight end for the Washington Redskin, 2004 - 2012
________________________________
My wish for you for the upcoming year
May each day of the coming year be vibrant and bright for you! Let's celebrate together by sharing with our classmates memories from Annandale High. Take a moment this holiday season to send a thoughtful message to those who shared the hallways, sat in class with you, who danced with you at the sock hops, or cuddled up with at the fall football games. Send a note to thank the thespians and band members who entertained us, or the guys and gals who represented us in the academic competitions. Remember those who spent countless hours putting the "A-Blast" to bed and provided the news we followed. Finally, at this time of year remember those who lived on the fringe, who were too awkward to be social, or who just didn't find their niche. Yes, after forty-five years it's never too late to reach out and share a message of Merry Christmas, or Happy Holidays, a pleasant email, or phone call. Take the time this season to reach out! The reason will never be better then now!
Each of you are a reason for me to smile and remember joyful times. Thank you, the wealth of memories that live on within our website will keep me and hopefully all of us forever young! So, as you ring in the new year lift a smile heavenward and be thankful for your years or tears at AHS.
Paul Peters
_________________________
ANNANDALE IN VIDEO
Click the screen to pause the video. Click the start arrow to resume the video.
________________________________________________________
2017
More time together sharing memories
More time together making memories