Classmate Fun & News
We'd love to publish news about you, your family, or noteworthy events.
Send your pictures and home videos to be published here as well.
Please forward your news submissions to: 1971grad@gmail.com
_______
PLEASE SCROLL DOWN TO VIEW CLASSMATE SUBMISSIONS
______________________________________
Classmates - I just couldn't let this kindness go unnoticed. Our classmate, Douglas Schulz and wife, Tracy contribute heavily to several animal rescue and animal rehabilitation organizations. At one facility, they've donated the funds and helped design a much needed "dog pool". The pool is used in the rehabilitation of rescued dogs and to give them a place to romp and cool off. Another foundation that they have invested their time and talent needed a bear enclosure. Schulz and wife, Tracy came to the rescue and donated the funds to construct, "Bear Haven." The enclosure houses bear cubs who have been orphaned due to the thoughtless action of hunters. In the picture, you can see one cub who has been given a treat- a big pumpkin to play with. This facility specializes in the care of orphaned wildlife. Hand feeding a fawn is very cool says Schulz.
"Being able to contribute time and monies to the rescue, rehabilitation and future well-being of mistreated animals and providing for orphaned wildlife is one of the tremendous joys in my life," says Schulz. Benefactors like Schulz and wife, Tracy recognize that some of the rescued and rehabilitated animals will never be able to leave the facility or can be released into the wild and will require a lifetime of support. In response, they've set up a foundation to continue their herculean efforts in perpetuity. Schulz and wife, Tracy share their lives with their two Malamutes, Dimitri & Tevia in Westcliffe, Colorado.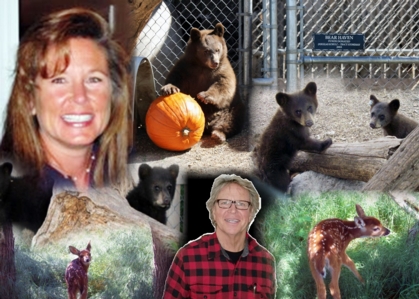 _______________________________________________________
The First Manned Moon Mission
July 20, 1969
Do you remember where you were that night?
Video by Paul Peters
(My father worked with NASA on the first moon landing. They gave him these still photos of the event.)
_____________________________________________________
CONGRATULATIONS DEBRA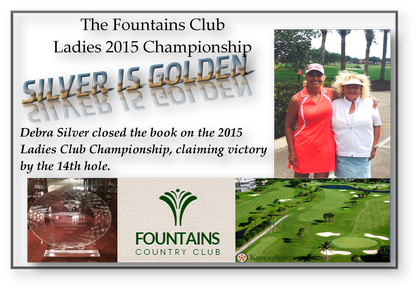 ________________________________________________________________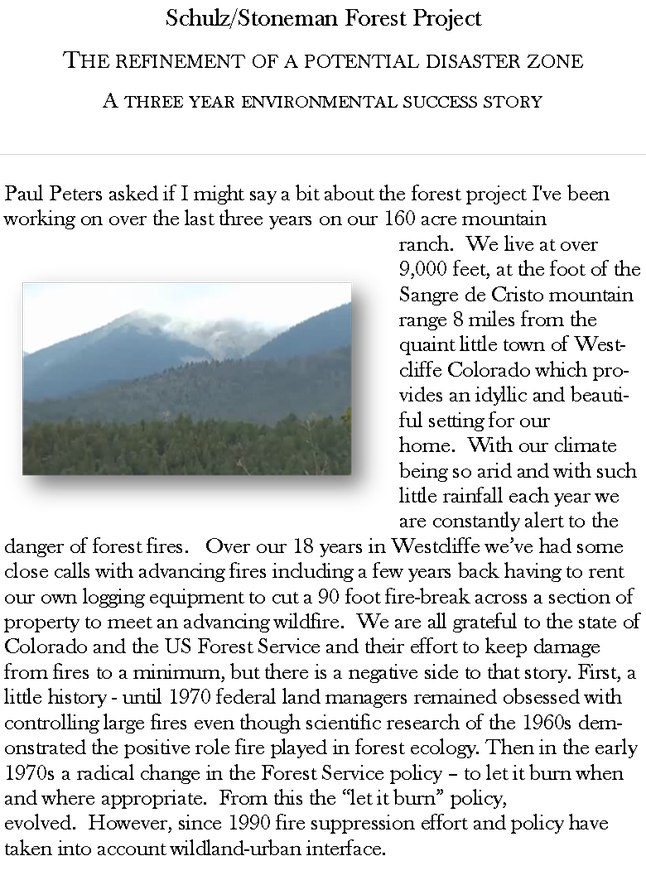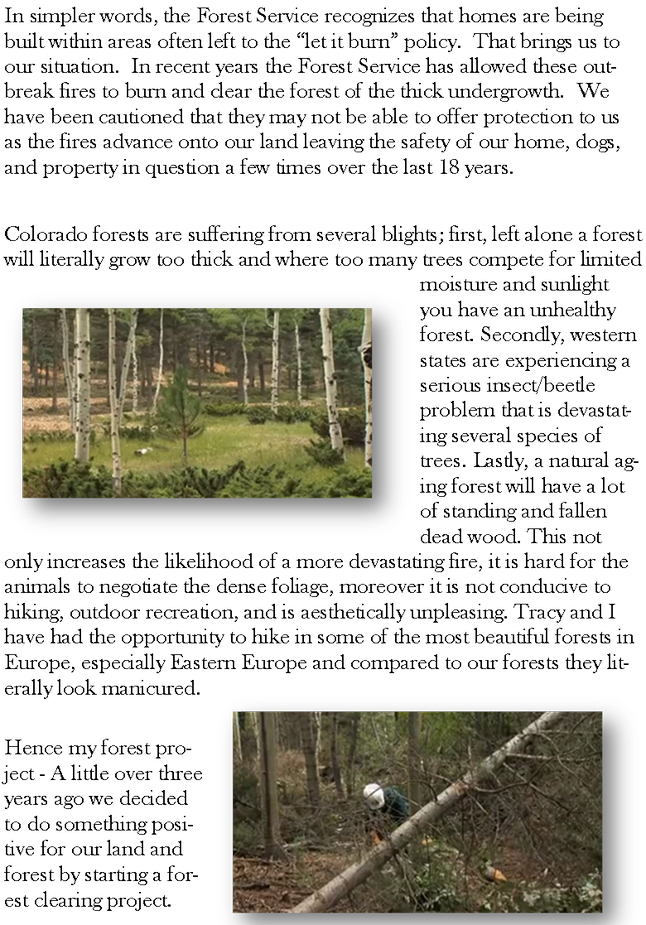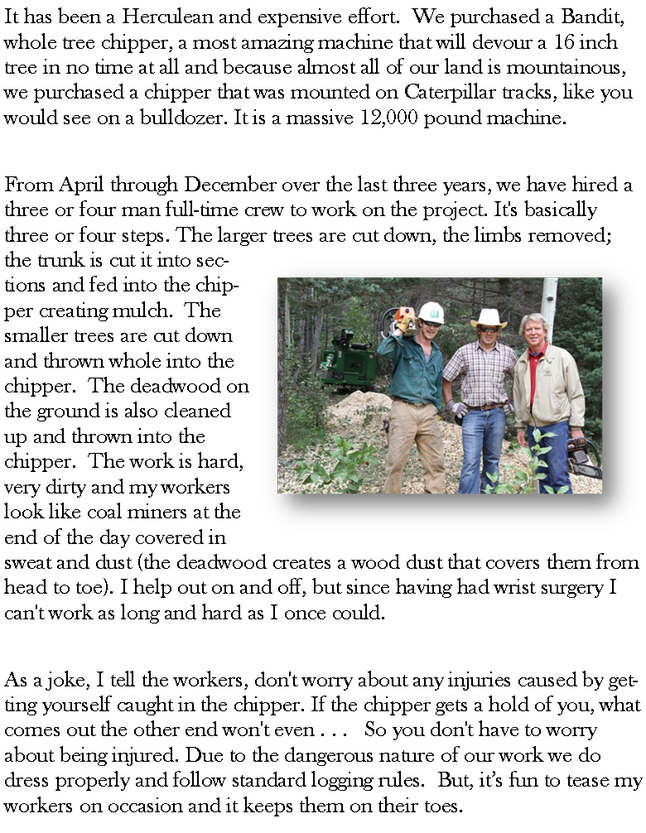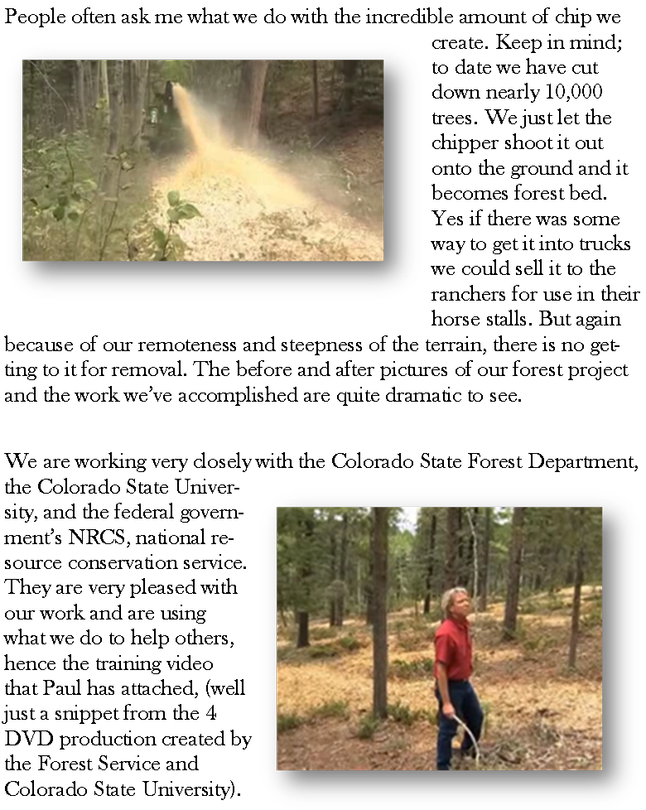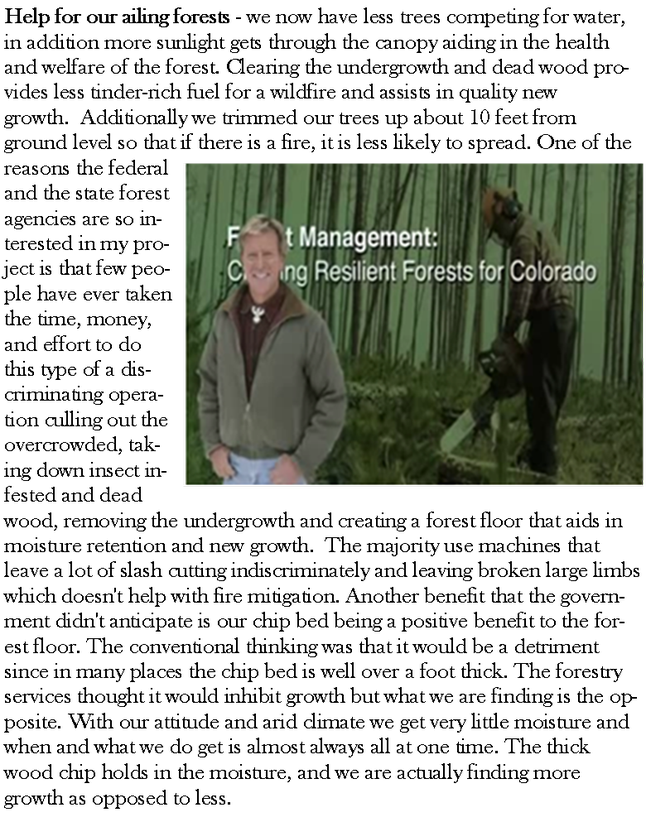 http://www.easywebvideo.com/19b56199
(Click above link to view video segment of Douglas)
____________________________________________
___________________________________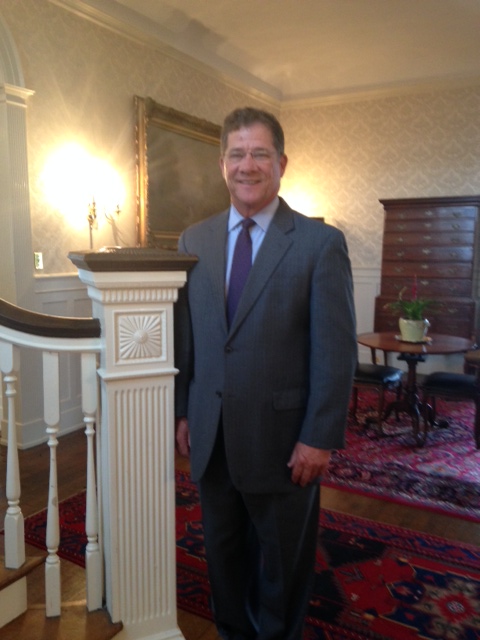 Michael Guthrie
Virginia Association of Realtors
Manager of the Year
Roy Wheeler Realty Company CEO and Broker, Michael Guthrie, was recognized last week as the Virginia Association of Realtors Manager of the Year. This award is given each year to an individual who exhibits the following attributes:
Part 1: Management innovation, creativity, and originality
Part 2: Service to the REALTORR organization
Part 3: Commitment to personal and associate education/professional development
Part 4: Business accomplishments and community service
It is sponsored by Pearl Insurance and was presented to Michael by VAR President, Bradley Boland during the organization's annual conference in Virginia Beach. Mr. Boland was quoted as saying, "We, at VAR, are grateful for Michael's unwavering commitment to the Realtor profession". Mr Guthrie shared, "that the award means a great deal especially because the Charlottesville Area Association of Realtors were the ones that nominated him"
Michael joined Roy Wheeler Realty Company in 2005. Since taking over the role of CEO and Principal Broker, the locally owned company established in
1927 has grown from one office to six and now has 120 sales associates. He served as President of CAAR in 2009 and was named its Realtor of the Year and the Charlottesville Chambers Small Business Person of the year in 2010. Roy Wheeler is engaged in all aspects of real estate and offers its agents top notch training as well as the most up to date cutting edge strategies allowing them to best serve their buyer and seller client.
__________________________________________________________________
Pictures of our classmate, Doug Schulz throughout the years -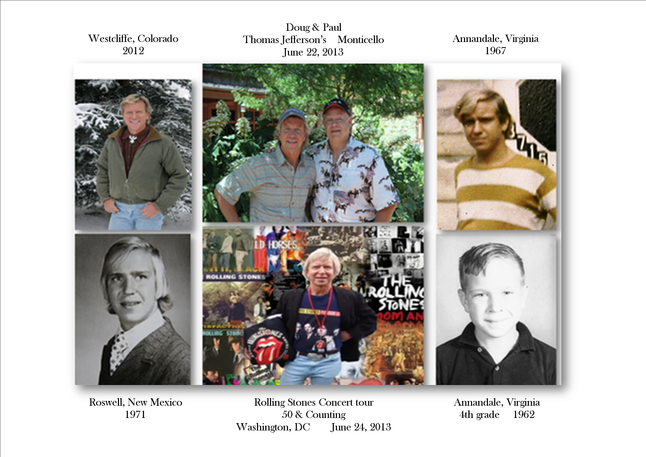 _______________________________________________
My night at the Ultimate Doo-Wop Show at Wolf Trap. The performances were filmed using my cell phone so the quality isn't the greatest. But, watch the video, you'll have good memories of the groups and the music. On the night of the concert it was 89 degrees at 8:00 pm. My seat was so close to the stage that you could see the hair dye running down the faces of the Tokens as they sang! It was a great night of great music!
Paul Peters
______________________________________________________________
The whole pig and nothing but the pig or puttin' on the hog!
In high school I used to go out into the countryside with friends to hunt, fish and cavort around near aformer farm my father owned near Lovettsville, VA. Of course none of us owned a car because we just used our parents' which for me and my older brother and sister was my Mom's gold 1967 Dodge station wagon chariot. We used to call it the War Wagon given it had been in 13 car accidents, literally starting with my dad maiden voyage with the family from the dealership. And as described below from a story I've written, one day that car took on a very memorable passenger.
"Once, after a successful day of fishing on the upper Potomac, I and friends (i.e., classmates, George Mac Inarney and Mike Lowe) went to share our catch with the farmer who owned the land along the river. We greeted him as he was busily segregating the tiny newborn pigs from their massive lazy mothers. To keep the big mamas from accidentally rolling over on the wee ones the farmer would put the miniature piglets in small narrow pens immediately next to their mothers. This way, the babies could scoot under the low railing to suckle and return under the railing to the safety of their own beds without worries of being squished.
The barn contained at least 30 huge breed sows and hundreds of little pigs of all colors. The moment we walked in, the whole place perked up. Most of the sows struggled to get up while the piglets scurried around like a wolf had entered the place. The farmer picked up one of the smallest pigs and handed it to me. I smiled until that little pure black, eight-inch long piglet with only a half-inch long snout opened up its miniature mouth to let out one of the loudest sounds I'd ever heard in my life! It was amazing! We were floored, astonished at the sheer volume and deafening high pitch of the little bugger's squeal. The emotion tied to the cry registered somewhere between sheer terror and complete pig-world distress beckoned by a scared piglet separated from his mom by aliens.
The longer the piglet squealed ear-piercing bloody murder, the more I extended my two arms further and further away from my body not quite knowing what to do with the little rascal. Given all of the restless adult pigs' grim stares and uneasy looks, I felt particularly awkward until I finally stepped up to gingerly tuck the porcine fire alarm against my body which shut it off and settled down the surrounding big mommas. And it was at that moment I knew the little pig was in the club.
So I paid the farmer 15 bucks, put the wee rascal in my mom's station wagon and drove back to suburban life, not knowing how our new friend would fare, away from his kind and life on the farm. But I knew one thing for sure; that pig was going to play a big part in a lot of practical jokes and pranks, especially when he turned into a porker.
We arranged to split the pig expenses and chores. Inspiration disallowed any chance of asking parents' permission to bring the pig home. On the way back we realized we hadn't even considered how we'd house, feed, or care for it, or for that matter how damn big it was going to get. All we knew was we were going to train and do a mind-meld with that pig which would definitely fit into our mischievous plans. Call it impulse buying.
On the way home we decided to name our pig. You can't have a pig without a good name. Naming a pig is a big responsibility, given the many ways you can look at them. We thought about names like Porker, Fatback, Hot Dog and the like but couldn't stomach our cute, little, innocent pig as a food source. We also thought of typical pet names like Spike, Rover, Fifi, Spot, etc., but agreed none of those would do.
As luck would have it, a popular song by Johnny Cash playing on the radio came to the rescue. It was a song about a boy being given a girl's name, the name Sue, by his father and how he hated it. One thing led to another and we decided to call our male pig Sue, a Boar Named Sue. The name stuck and our little jet-black buddy became the Boar Named Sue.
After the initial shock of bringing a pig home from a fishing trip, my parents let us build a big wooden pigpen in the back yard. Contrary to common belief, pigs are very clean animals as long as you keep them cool so they need not roll in the mud, so we put a cover on his pen and straw for a bed and a hole for his outhouse & voila -- we had a domesticated pet. Our pig was an instant hit with the neighborhood kids and our high school
buddies. But within two months we were served a 30-day notice by the Fairfax County Health Department evicting Sue because we didn't own enough land to raise farm animals. Despite our pleas about Sue being our special pet, a member of the family, the notice was served and we had to relocate Sue to a new home.
On the 29th day we coaxed our 100-lb pig into the station wagon for a ride to his new quarters. We'd built an improved version of the pigpen next to a shady bamboo patch in the back (of George Mac Inarnay's house) and were back in business. Sue knew something was up when we let him out of the car. He got all frisky, running around the perimeter of the lot while keeping us in the corner of his eye. He was just showing off.
Sue was intelligent, very intelligent and affectionate. He quickly figured out how to open the pigpen gate, hustle up into the front seats of cars, and do all sorts of tricks. Even after we made various security modifications, Sue always found a way out of his pen. Some form of porcine Houdini, we figured. Traditional dog tricks were a cinch for Sue who mastered anything a well-trained dog could do and more. Rolling over, shaking hands, "speaking" on command and retrieving sticks and Frisbees were a piece of cake. He even understood where the water came to fill his plastic pool when he'd pick up the hose in his mouth or would go over and nudge the outdoor spigot. We only needed to figure out a way to get a pencil in its hoof to help with our math homework with Mrs. Cassidy.
Clearly, the way to get Sue's dedicated and immediate attention was through his stomach. Our pig was definitely one! We learned firsthand where the term came from. Most of our pig food came from the local grocery stores. We arranged with the Giant Food and Safeway store managers to set aside outdated but otherwise unspoiled produce and goods. At first we had to fish it out of the dumpsters but soon it was set aside, anything ranging from crates of spoiled tomatoes to slightly outdated deli meats and vegetables galore. And yes, Sue was a cannibal, inhaling hot dogs by the dozens. We always thought Sue got the most diverse menu of any pig alive. It also gave us an opportunity to understand what foods the pig liked the most which became handy because bribing pigs, especially big ones, would soon become a necessity.
Sweets were very high on his list of big-time likes, especially stale doughnuts from Annandale Bakery. If we gave him a watermelon he'd chew one end off and eat his way into the melon until his entire head was completely submerged inside. He'd eat and eat until the melon was gone, completely gone.
We once poured two cases of reject Captain Crunch breakfast cereal into a giant washtub, soaked it with the hose until it was a floating raft, and holy cow did Sue go nuts. He nearly dove in, literally inhaling the stuff. Slurping and inhaling Captain Crunch was the course of the morning. Afterwards, he lay down and slept for 12 hours straight. He was such a pig!
Pigs don't dislike food, any food unless they get too much of a good thing. This happened once when we had the bright idea of giving Sue "…as much dried corn as he wants." We shucked and shucked corn kernels off cobs until our hands were raw and the washtub was half full. Within hours of devouring most of the corn our pig bloated up so big it looked like some sort of grotesque living balloon. He didn't eat for three days and had gas, bad, bad gas, the entire time. Ever since, our pig never ate corn again.
It turns out big pigs are more affectionate than little ones. Sue would follow us everywhere, if allowed. He wanted to sleep at the foot of the bed. He loved to sit next to us in the Rec Room, softly grunting while he watched television. That pig just plain wanted to be near either of us all the time. Howas our pig grew, we became more cognizant of its sheer size and strength. It was becoming more difficult to ignore Sue's nudges, climbing up on the furniture, and pushing us for food. Three hundred pounds was a whole lot of love, a whole lot more than Led Zeppelin wailed about. As long as Sue was kept cool he didn't need to roll in the mud. We equipped the roof over his pen with fans to keep things that way. Otherwise, we'd have a God-to-honest hog on our hands, and nobody wants to own a hog. Sue loved to ride in cars. Even at 300 pounds, he was agile enough to pile up in to the seat when we opened the car door. He loved to hang his huge black head and face outside the window, smelling the world as it blew by. That snozola would really work the air currents. He even got used to our fast driving and quick turns and take-offs, anticipating and reacting by shifting his weight precisely at the right time because there was no such thing as pig seat belts back then.
We swore that pig liked rock and roll music, rocking more and more to the beat when we cranked it up. You could tell which songs he liked best by how much he'd bob his huge head from side to side while softly grunting to the beat. By far, Creedence Clearwater Revival, Steppenwolf and the Temptations were his all- time favorites. Also, having a well behaved, obedient 250-pound pig was a real asset to a bunch of guys looking for fun on a hot summer night. Sue loved to ride shotgun. All I had to do was give a loud whistle and Sue would come a runnin'. Pop that door open and watch the suspension depress with a rockin' out porker ready for cruisin'. All we'd need to do was make a "psssst" sound while pointing and Sue would flash his eyes in the direction where we'd point, craning his thick, coarse neck for a better look. That pig surely liked to cruise.
One of the best places was the local Annandale McDonalds joint. It was THE place to make the scene, the teenage barometer of who's dating whom. And of course, anyone who was anyone didn't go there every weekend. That would be a sure sign of not having anything better to do; aka "loser". With all this focus, anyone pulling into the parking lot was sure to be seriously checked out.
That's why I liked to go there with my pig because Sue and the inside of my Mom's station wagon were both pure black, making Sue nearly invisible at night inside the War Wagon. That's until the car was right up next to yours. From a short distance Sue's size and height even looked like the silhouette of a person. I remember more than once pulling up real close to people to see their blank stares and RCA dog cocked heads curiously peering at who was in the War Wagon and the reactions when their eyes staring into the blackness of the car, trying to focus on the passenger, possibly my date, finally focusing on Sue with a start, as he on cue every time, would bobble his big jug head back and forth to the music in front of the shocked spectators.
But, as I recall, that was only the beginning of our porcine fun..."
Stephen L. Wendt, 2013
___________________________________________________ _________
Paul Peters
Sweet Annandale -
Within this series you will find two friends, Douglas Schulz and Paul Peters who made plans and to return to and visit their old Annandale.
Douglas grew up down the street from Paul and shared the same friends, haunts, and later in life when comparing notes, found they dated the same girls. The neighborhood in which these two friends grew up in was a typical post-WWII community sprouting up in the Washington DC suburb. Annandale fast became self-reliant and Fairfax County would become, for many years the fastest developing region in the United States. For the most part the community was white, Catholic, and extremely conservative.
Most families within this tight-knit subdivision had come to the DC area to support the war effort and never left. Each family in the neighborhood in some way worked or supported the Federal Government in Washington. The families, for the most part were two parent, educated, and well to do based on the economy of the 1950's and 60's. There was a perceived dress code, the houses and lawns were well manicured, and no one drove an old car, and each night, there was cocktail hour. After all, this was paradise. But there was a dark side that resided in these cookie-cutter perfect homes, nothing nefarious but discipline was king at home and our mother's mantra, "wait until your father gets home" rang like any bell chiming the warning of impending doom. Many a tough kid's knees turned to jelly hearing these words. And a Catholic family facing divorce or remarried was shunned by their Catholic neighbors. We lived in an era of, What God brought together . . . and the Church did not grant divorces. Scandals did arise; like the Priest who ran off with the doctor's wife and a local dentist leaving town with his dental assistant and her seven children. Living in paradise had its cost, each neighbor knew the most intimate details of their neighbor, where the skeletons were buried or in which closet they resided, how much money they had, and of course every adult became the parent of every child. As children of the era knew through hard-learned experience; adults were always right, children were seen but not heard, and yep, we sat at the "children's" table during all functions and at each holiday (and it was true, the black sheep of the family was assigned to the children's table as well).
Youth were respectful of their elders, we all went to church and without question college was in the game-plan. And as children it was set in stone that doctors, lawyers, all clergy, teachers, and Indian Chiefs were the cream of the crop, the elite, and that these fine folks could do no wrong. Upon our discovery in later years that like any other person who walked on two legs these elite were subject to the same frailties of human nature as anyone else. And so began the decline of the status-norm for us, the loss of respect for our elders, alcohol abuse and drug use, free love, and the draft.
This work is a labor of love between friends who after leaving Annandale each on their separate path in life rekindle their childhood friendship. They've decided to share the story of "their" growth in the 1950's and 60's, the culture of the era, and the break away from the traditional restraints of past generations to live and love in their new world.
You can't go home again.
I suppose it must be true because people say it all the time. Once you grow up, unless you built a time machine in Mr. Beto's shop class at Annandale High School, you can't return to the time of your childhood. Returning to where you once lived, even though you can't recreate the environment can still be a joyous and rewarding event. I recently had that opportunity, returning to the town I grew up in with a friend who I had not seen in nearly 45 years, Doug Schulz. Our friendship was rekindled 2 years ago in 2011 prior to our high school's 40th class reunion. Doug invited me to participate on the reunion committee after reading a comment I wrote for our class's website and we have been speaking by phone and exchanging email ever since. Unfortunately, due to circumstances he was unable to attend the reunion he worked so hard to organize so we never got to see each other.
In June of 2013 Doug made plans to come to Washington, DC to attend a concert; his all time favorite band, the Rolling Stones. This allowed us the opportunity to come together after so many years apart and the reunion between old friends was perfect. I was the first kid he met after arriving in Annandale in 1961, his father being active military. We bonded instantly then so bonding again as adults was effortless.
In our youth no one stayed inside; our parents' knew fresh air and sunshine was good for you so out the door we went early in the morning and returned back home at suppertime. We all had bicycles and Annandale was our playground.
Annandale, Virginia was one of the newest bedroom communities in the suburbs of Washington DC and at the time of our youth was at the end of the commercial bus line. My grandmother who lived in Washington, DC thought we lived in outer darkness.
We lived in Columbia Pines, a tight-knit subdivision of families who were government employees, self-employed, or were active military. Neighbors knew neighbors and everyone looked after each other. It was difficult to sneak out at night and then sneak back without a neighbor noticing your stealth moves, or lack of them. In our days an adult was always right until you could prove your innocence.
Doug and I planned the visit by phone during the weeks prior to his arrival returning to our old haunts wearing our hearts on our sleeves each of us knowing that our fondest childhood memories could be dashed against the rocks hence proving the adage, you can't go home again.
Annandale was a fine example of the city meeting the country. In the fifteen years following WWII, the population of Annandale, indeed the entire Washington area, exploded with new residents. Most had come to Washington in support of the war effort and remained after its conclusion. Annandale went from being a rural self-sufficient community to an idyllic suburb. Neighborhood subdivisions such as Crestwood, Rolfe Heights, Barcroft Terrace, Brook Hills, Annandale Terrace, Wilburdale, Broyhill Crest, Sleepy Hollow Woods, Columbia Pines, Holmes Run Acres, Raymondale, and North Springfield were built as well as individual streets like Annanwood Court
So, tip #1: if you're planning a trip back to where you sowed your wild oats bring along a childhood friend who sowed the same oats! A trip back home with color commentary won't go over well with your spouse and children. They don't care where you played hopscotch or want to know how you navigated the storm drain sewers to cross under the road or that you are a card carrying member of the, "Sexy Sewer Rats" club of 1960. Really, they don't care! But, another card carrying member might enjoy the memories!
To return home, tip #2: have a pair of rose colored glasses in your pocket; remember, if you've aged so has everyone and everything else.
Memories . . .
As two old friends we moved about "our" Annandale each adding memory upon memory, story upon story. The flow of these memories rose to the surface coming as gentle waves at first and then rising into a cascading crescendo bringing to life our years of finding independence and discovering who we were. Today, we shared our adolescent fun and sadness's after all, this was, "our" Annandale and a glorious return for us after so many years apart and away. Yes, we could return home again! In our youth we were safe, we knew everyone, and we stretched our legs and made mischief wherever we went; we owned Annandale.
Our elementary school is now an Adult daycare center but the floor and wall tiles are still the original. Gone was the wonderful playground of our youth where we climbed the monkey bars, and rode the best ever piece of playground equipment, the round-about, better known as, the Merry Go Round. You would be spinning on top of the platform one minute and being dragged under it the next (it was the most dangerous piece of playground equipment ever but was it ever cool!). Next door to the playground was our Safeway. Mothers would go shopping and just leave their children at the playground fully assured that they would be good, well mannered, and that they'd be safe. Gone was the baseball field adjacent to the blacktopped playground behind the school and in back of the Fire Department where we played little league baseball. The memories came and I remembered one particular game while playing right field I missed a fly ball that hit me in the mouth knocking my four upper front teeth inward. I remember my father running out into the field, L & M cigarette in his mouth. Looking over my situation he pulled my teeth forward all the time telling me; "don't you dare cry", and the game went on. Never was there a thought of stopping the game or removing me from the field. The ball field is now piled high with dirt and grass evidently the result of progress from some addition to the fire department but faintly I could still hear the cheering of the crowd. The back of the school building still has the long concrete walkway where the girls played jump rope and sang rhymes! I looked into that concrete walkway and remembered the happy smiling faces of girls wearing brightly colored dresses with their hair in ponytails and could almost hear their giggling. My best discovery of all; was the old hopscotch game design still painted on the blacktop, old and terribly faded, the surface, ancient, cracked with grass sprouting up through it. I quietly wondered if I too looked as worn out for my age. In my mind's eye I didn't see the cracks and flaws I saw my classmates tossing flat stones, sticks, or any other marker they could find onto the playing-field of the hopscotch design and counting off and jumping onto the spaces, picking up their marker and returning back to the start. Such agility we had at that age and I knew better then to test my past talent for hopscotch. Then I saw the spot where I learned to pitch a baseball against the fence (it's still there, rusted and leaning over. Again quietly thinking about my age and that I probably groaned just getting in and out of a car) and thought of the tryouts and the uniforms, the little league parades, I saw my friends playing kickball; yes, we played full-contact kickball not like today's world where you roll the ball to get the player out. No sir, we aimed at the head and let it fly. All of our classmates were fiercely competitive and winning was a big deal. Trophies, first place ribbons, and the whole class's acknowledgement that we were the best was a hunger we shared. Winning was important to us whether it was in the classroom or on the playing field. Winning separated and defined both our character and identities during our youth. Losers weren't invited to join in the games played before school or were they aligned with the tough guys on the playground. We competed in grades, we completed in sports, jobs, and later on we competed with the girls we dated. As Doug and I paused and looked around memories of dodge ball, and the lines of classmates playing Red Rover became overwhelming. This truly was a wonderful moment with deep introspection, each of us quiet and respectful of our personal memories; both shedding a tear at the loss of an era and the quality of our youth. We advanced around the building and looked down the hallway where we did the "Duck and Cover" drill practices. Popped up was the memory of personal and family bomb shelters for sale along the main drag in town. Black metal drums with ladders and hatches. Fear of the unknown, of the Russians, the Cuban Missile Crisis, and worrying we'd be killed by a nuclear missile was in the forefront of our minds in 1962. After all, Annandale was only 25 miles for the center of Washington, DC and the Florida coastline was 90 miles from Cuba. My parents stocked the unfinished section of our basement with canned goods, a transistor radio the size of a deck of playing cards, and a few 9volt batteries. At Doug Schulz's house they had the coolest "bomb shelter". In a section of unfinished basement, against one wall was a huge plywood panel. When you opened the panel an earthen crater appeared. It was like the entrance into the center of the earth, long, deep, and cool. It wasn't really a bomb shelter just an unfinished dirt hole that our imagination claimed as a safety zone from world-wide aggression, and a great place to hide out in case of parental troubles. Our memory crisp of the day Kennedy was shot, where we were and wondered why the teachers were so emotional. There was a TV showing continual coverage set up in the cafeteria and suddenly "our" Annandale was no longer a "Camelot". The dirtiness and violence of the outside world invaded our lives through the television that day and everything changed.
Yes, with all the changes of "our" Annandale, the missing ball field, the lost playground, and an era lost due to the violent act of a few men in November of 1963 the visit to our old elementary school was sweet. To be honest tears flowed – after all, these were happy times, each day was an adventure, and each weekend was filled with the grand exploration of life and we were immortal.
Next, Poe Intermediate School (opened 1960), Miss McFarland, our blind science teacher, changing classrooms, and falling in love . . .
___________________________________
Jim Burden - Diving
After 38 years away, Burden picks up where he left off
Diver wins 2 gold medals in senior competition, qualifies for nationals
For Jim Burden, the decision to start competitive diving again was largely based on numbers.
"I turned 60," he recently said with a matter-of-fact tone.
It didn't matter that the former East Carolina standout hadn't competed in 38 years. In fact, Burden had entered his last competition, at the 1975 President's Cup in Northern Virginia, on a dare.
"I was coaching at my diving school in Reston. Upon seeing an adult competition at the President's Cup, the kids bet me that I wouldn't dive, but I got sixth," he said.
Burden admits that he had a chance to "get on the boards" periodically. Even as his athletic career segued into a successful life in Virginia and Texas as a general contractor and later production manager for NV Ryan Homes, his veins still bled chlorine and pool water.
"I coached at Trinity High School starting in 1980 when I lived in Dallas, and worked out with SMU (Southern Methodist) diving a little bit," he said.
Still, almost 30 years had passed between Burden's last serious diving workout and his 60th birthday. Surely, there had to be another reason to start again.
"I started wondering how the Masters (competitions) were going. One day, I went out to the pool and started diving. Little by little, I found out that I could do a lot of the same dives," he said.
A revelation soon hit Burden.
"I wondered who else my age could still do this stuff?"
On November 17th, the Poquoson resident got his answer, which was no one. Traveling to Ewing, N.J., Burden won two gold medals at the Mid-Atlantic Masters Springboard Diving invitational. With the victory, Burden also qualified for the USA National Masters meet in San Antonio, Texas, in May 2014 as well as the FINA World Masters Championships in Montreal next August.
The journey turned out to be more interesting than the meet.
It started with a visit to social media, specifically YouTube.
"I went and found some footage of the Master diving competitions from 2011 and 2012, and realized that they weren't much better than me at that point," he said.
Armed with newfound confidence in his abilities, Burden went to find a pool.
First he tried Christopher Newport University, only to learn the school has no on-campus facility.
The next stop was William and Mary. No diving team – no dice.
There was also Old Dominion, which had a program, but as Burden recalls, "I didn't really want to drive through the tunnel every day to dive."
With only two weeks to go until the Jersey meet, Burden remembered the words which the William and Mary swim coach had uttered.
"Have you ever been to the Midtown Aquatic Center?"
Burden hadn't, but he soon found his way to Newport News and made the acquaintance of aquatics director Danita Fox.
Burden said Fo was instrumental in his progress, but the relationship got off to a rocky start.
Fox said, "He came in asking questions about the types of diving boards."
She faced a similar issue with insurance. "We only allow diving access as long as a certified instructor is present."
They overcame that obstacle, then over the next two weeks, they worked out seven times. Fox would film Burden's dives, and as an aquatics coach, would offer feedback.
But she was immediately impressed with his ability.
"He gets up on the (diving) board, and WOW! He obviously kept himself in shape," she said.
Burden attributes his current ability to extended time away from the sport.
"A lot of the older divers are beat up. Diving takes a toll on you. On my last college dive at ECU, we were competing against Johns Hopkins and I separated a rib and shoulder."
"In fact, I have a heat pack on my neck right now!"
Burden's initial work on the board started out rough.
"I looked like scrambled eggs – I was all over the place. But eventually it started coming together," he said.
Fox adds, "Jim said it's like riding a bicycle. But it was a quick turnaround. Right before he went to New Jersey, he said that he could start to see and spot things as they're going around, like everything was slowing down during the harder dives, the two and a halves and three and a halves."
Just like in the old days, this brings Burden's diving career to a full circle.
The following is a timeline of my training for the National Championships, since the East Coast Invitational in November 2013. The Daily Press asked me to write up something for them to edit. I haven't seen the final draft. I think it is coming out in the paper next week.
I was out of competitive diving for about 38 years or so. My very last dive at ECU was a Back 2 ½ somersault on 3-meter. I took a bad fall; splitting my sternum, separating a rib and my shoulder. I was in the hospital for a week and never returned to competitive diving. I was the #1 ranked diver in the Southern Conference and qualified for Nationals. I missed both of those meets. Kind of a sour end to my college career. It has always been something that has bothered me. I turned 60 in Feb 2013 and decided to try it one more time. I entered the Mid-Atlantic Masters Invitational in New Jersey back in November and managed to come away with gold medals on 1-meter and 3-meter. I only had about 7 practices prior to that meet.
The Masters Spring National Championships were in San Antonio, May 2nd-4th. I had substantially more time to prepare, so I decided to give myself a month or so to "heal up". Not that I was necessarily injured, but my neck and shoulders were pretty stiff and sore. So I did not really start back training until early February, 2014. I figured at 2 workouts a week I could get close to 20 workouts before the nationals.
In the NJ meet, I only had to perform 5 dives, from any category I wished. At the nationals, I had to perform 7 dives on each board, and could only do (2) in the same category. The bottom line is that I now have to be more proficient in all of the categories. Because my shoulders were still quite sore from lack of flexibility (reference being an old fart), I wanted to stick with as many "front" entries as possible to be able to see the water prior to the entry. It's easier to protect yourself from injury. So on 3-meter, where you are falling from close to 20', I doubled up on Front, Inward and Multi-twisting dives. I still had to do one blind entry, but I could deal with that.
Even though I performed decently enough to win the gold medals in the NJ meet, the caliber of athlete at the national finals is stronger. Performing difficult dives requires more precise "board work". If you are off balance when you leave the board … "BAD" things happen. And "BAD" things hurt. So I told Danita Fox (Aquatic Director of the Mid-town Aquatic Center) that I only wanted to work on board work and basic dives for the first 4 or 5 practice sessions. She filmed every dive of every practice from then to the San Antonio meet.
So as we got into March and April, typically we would try to alternate workouts between 1-meter and 3-meter. Most of the workouts were in the 30-45 minute range, basically because I would get tired quickly performing dive after dive with little rest between. When you get tired, "BAD" things happen again, especially on 3-meter. You can't really call springboard diving a physically taxing sport compared to a sport like swimming, however, for very short periods of time, approximately 2 seconds, you are at maximum exertion. It's important to have your mind clear and focused on execution. If your balance is a little off on, say a Forward 1 ½ Somersault with 2-Twists, you have a very short period of time to make in-air adjustments. If you don't make the proper in-air adjustments …. "BAD" things happen again. To say your heart beats fast would be a bit of an understatement.
That's the beauty of diving. There is a degree of elegance and grace, but if you don't have a certain amount of athleticism, you simply cannot perform the more difficult dives. And if you want to compete at a higher level, you have to be willing to take calculated risks. My wife Cindy's only request was for me to "Try and use a little common sense"… occasionally referencing my age. Most of my friends seem to feel as though that is an unrealistic expectation for me. I had friends from all over the country sending me, what I would consider to be less than complimentary comments about my mental state for doing this again …. Mostly in jest. Some thought I was simply nuts.
Fortunately I had a little more time to work on drills to prepare for the more difficult dives. I took a couple of pretty good hits, but after a couple of days rest, heating pads, Aleve, etc. we were back at it. In Masters Diving there is a saying; "Growing old is mandatory; growing up is optional". It's just so much fun when it doesn't hurt.
At the recent National Championships, there were several past Olympians. It was fun to get their perspective of competing at the Olympics. There was a gentleman who was over 90 years old that competed. Several who were in their 80's competed on 3-meter. It was inspiring to watch them perform. They were actually quite good.
I refer to competitive diving as the original "X" Game. When you are getting ready to perform a difficult dive, from a reasonable height …. The adrenalin really kicks in. There is not an amusement park ride in the world that can compare with a multi-twisting dive … falling from 20' or more. And when you come out of the water and see good scores, it is just a great feeling. That is the reason athletes compete.
The facility in San Antonio is regarded as one of the best outdoor diving venues in North America. I have never competed in a pool like this. It was magnificent. (5) Towers, (4) 3-meter boars and (4) 1-meter boards. The pool was close to 20' deep and heated.
There was an unexpected "cold front" that came through San Antonio during the meet. Temps at night dipped into the upper 40's. By meet time, especially the early events, it was in the upper 50's and windy. Real cold in diving standards. They had hot water tanks for us to warm up in between dives. It was hard for the older guys to keep loose. We would warm up in the tubs, dry off and put on long sleeve jackets and pants and wait for our next turn. Amazingly enough, it would get into the mid-80's in the afternoon. It's the coldest temps I have ever dove in.
Managed to place 2nd on both 1-meter and 3-meter. It was exciting to stand on the medal podium at a national finals. A lot of work, a lot of fun, and a little bit of pain, but well worth it.
I have until June 1st to commit to the FINA World Championships in Montreal which are in early August. Next year the games are in Europe/Asia (I believe), and who knows how much longer I will be physically able to keep it up. I'm being encouraged by USA Diving to attend. The guy who beat me has dual citizenship and is going to compete for Canada. He has won the National Age Group Championships a number of times. According to USA Diving, that makes me the top American going into the 60-64 age group. I don't have any delusions of winning a medal at the world championships, but I know I will kick my butt if I don't go. I'm seriously leaning that way right now. It's the first week in August.
That's pretty much the story.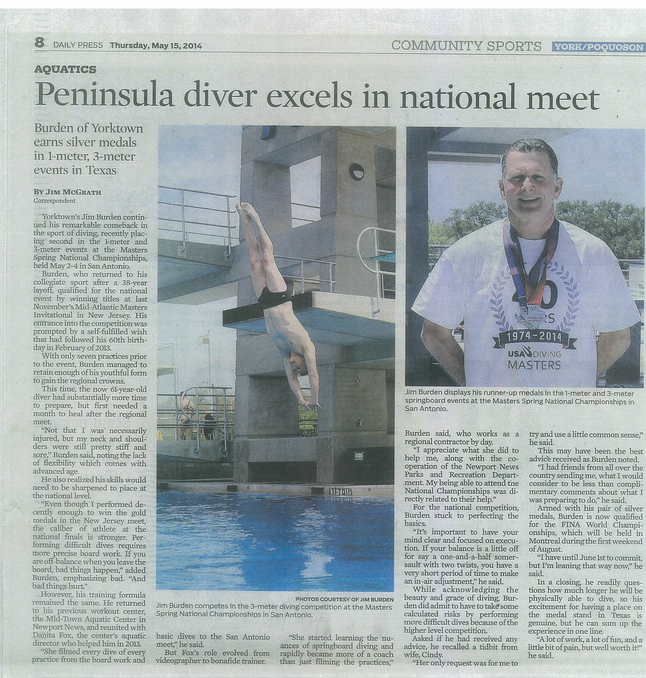 ________________________________

Photo below-
Jim Burden shares the award platform with classmates, Paul Peters and Douglas Schulz.
Three amazing men in the prime of their lives.