Annandale

High School




Class Of 1971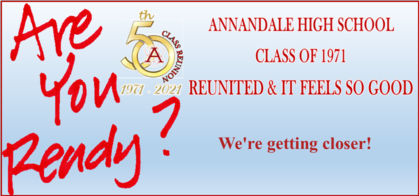 Welcome
We're glad you stopped by!
Thanks for making the AHS website successful!
Since 02/04/2011 we've had over
192,972
visits to our website!
WOW
(statistic as of 7/1/2021)
___________
AHS 50th Class Reunion
HAVE YOU FILLED OUT
AND
SUBMITTED YOUR NEW SURVEY YET?
Our reunion weekend offers a full measure of elegance and will knock your socks off!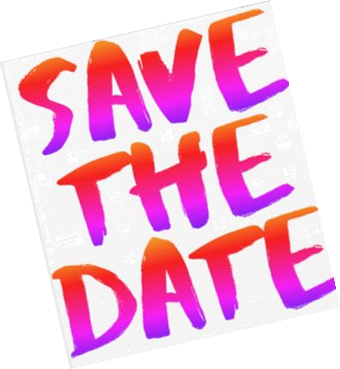 Start making plans and save the date:
When: June 24th & 25th, 2022
Where: Fairview Park Marriott – Falls Church, Virginia (Friday and Saturday events are in the hotel)
Weekend Cost: Approximately $150.00 per person
Friday Night: Happy Hour and Ice Breaker - Private lounge
Saturday Night: Reunion Reception, Dinner & Dancing - Ball Room
Group Block Room Rates - one night or two-night package deal - first come, first served for best rates (room fees are not included in the reunion cost - details to follow)
MORE INFORMATION WILL FOLLOW SHORTLY.
Please this link to complete our new 50th reunion survey (click here) PLEASE, we would appreciate your response by July 25th
Classmates, we urgently need your help!
Please consider donating to our 50th reunion celebration. (click here)
Thank you in advance for your kind contribution.
Are you wondering who has already responded to our 50th class reunion celebration survey? Well, here they are. Curious about how a classmate is doing or if they will attend the 50th reunion celebration? Well, drop them an email and ask! Classmate profile page link, click a classmate's name to send an email. Isn't it time to catch up with an old friend!
Reunion survey responders and classmate donations posted below
(Responded to Survey)
(Donation to Reunion Fund)
(
Unable to attend)
(Member of Reunion Committee)
Allen, Carla (Bachurski)
carlajean1@msn.com

Allen

(Ciampa),

Susan

susanjciamp@gmail.com

Anderson,

David

dander2938@gmail.com

Bowen,

Bill

billbowen22@icloud.com

Burden, Jim

*

jlburden@cox.net

Cadigan, Daniel

bcadigan@cbmove.com

Cashion (Kleinfelter), Rebecca

becky.kleinfelter@gmail.com

Chandler,

Fred

*

fhcjr1@aol.com

Clutter,

Rod

rclutter@clutterlaw.com

Cobb (Fiore), Lauren

*

fiorelauren@aol.com

Conmy (Dorries), Maryalice

Maryaliceconmy1986@gmail.com

Crane (Cheney), Ellen

eccheney@comcast.net

Duffner, Mark

*
duffnermark77@gmail.com

Gallagher, Marsha

airdynamicart@gmail.com

Gassmann,

Michael

*
mlg7string@gmail.com

Guthrie,

Michael

michael@mrg7175.com

Hamilton (Hackert), Maureen

*
Mobruce@ec.rr.com

Harris (Loomis),

Linda

lindyloo1203@yahoo.com

Harrison, (Pickering) Peggy

peggy.craig.pickering@gmail.com

Hurt (Braxton), Sherri

Libansmom@aol.com

Hustvedt

, Casey

kccheryl@aol.com

Jones (Hannemann), Janet

janet.hannemann@gmail.com

Juliano, Sam

prez@groundstrike.com

Katz (Cicale), Judy

judyc8285@yahoo.com

Knox, George

george@rslins.com

Lambert, Glen

glen.lambert3@suddenlink.net

Lindholm, Robbie

*

rlindholm@cox.net

Miles (Ponce), Sharon

slponce7@gmail.com

Miller (Waldrop),

Patricia

*

pattiwaldo@yahoo.com

Moore (Power), Pamela

pampower@msn.com
Olson

(Valentine),

Jane

jlvvalentine@yahoo.com

Owen, Judy

jjowen1953@gmail.com

Peters,

Paul

*
natsfan57@gmail.com

Petersilia

, Betty

eapetersilia@aol.com

Phipps (Kopach),

Iris

ikopach@verizon.net

Poole,

Tom

tpoole6281@aol.com

Porter, Greg

gap5189@aol.com

Rickenbach, Jessica

jessrickenbach@gmail.com

Roberts, George

westerntraveler53@yahoo.com

Rogers, Philip

ditpar@yahoo.com

Rottier (Porter), Jane

jbrotti@me.com

Rowson,

Paul

*

pkrowson01@aol.com

Spinner (Melson), Sandy

*

sandymelson4pwcs@aol.com

Suraci, Monica

parrothree@gmail.com

Swanson,

Anne

aswanson@wbklaw.com

Swim (Gosselin), Pamela

pam.gosselin@gmail.com

Tatem (Kelly), Barbara

*

btatemkelly@gmail.com

Thomann (Carroll), Debra

dcinmca60@gmail.com

Thomas, Dwight

datimp@cox.net

Todd,

Gerald

geraldtodd@gmail.com

Torgerson, Cathy

cathy36362@live.com

Vawter (Screen), Patricia

pvscreen@hotmail.com

Walsh (Mellott), Kristen

kristinsparkle@verizon.net
PS: Classmates, please remember to update your email address, physical address, and your phone number! Encourage your classmates to do the same.
More information about the 50th reunion celebration will follow shortly so please check the website.

Be an

Atoms

hero and help locate missing classmates.
___________
ATTENTION CLASSMATES -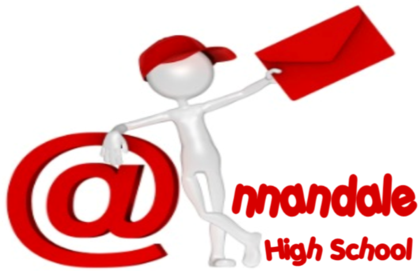 A reminder - If you change email addresses would you please update your profile page or send Paul Peters your new email address. We'd hate to lose contact with you after all these years!
___________
___________

Billboard Year-End Hot 100 singles of 1971
Click here to view list (hold cursor over title or artist to see information)
___________________
Some memories can never be replaced
GOOD TIMES + GOOD FRIENDS = AMAZING MEMORIES
Take time out for a trip down memory lane (1960 through 1971)
(Place your cursor onto the video to see navigation bar. Click the diagonal arrows to view full-page)
___________________________
FOR THOSE WHO LOVE A CHALLENGE
Guess the TV Theme Songs
1950s
Guess the TV Theme Songs
1960s
_________________________
ANNANDALE IN VIDEO
Click the screen to pause the video. Click the start arrow to resume the video.
________________________________________________________
2021
Hopefully
More time together sharing memories
More time together making memories