Annandale

High School




Class Of 1971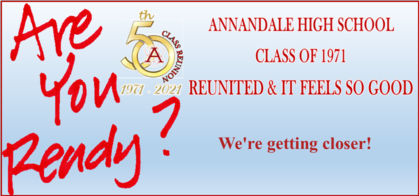 Welcome
We're glad you stopped by!
Thanks for making the AHS website successful!
Since 02/04/2011 we've had over
190,795
visits to our website!
WOW
(statistic as of 6/7/2021)
___________
1971 plus 50!
My fellow students, we only arrived here fifty short years ago, and it's time to spend and enjoy a few moments of contemplation and reflection. How did it all go by so fast? It seems like only yesterday that we were skinny little high schoolers fighting with the locks on our lockers, trying to figure out where our next class was, and looking generally clueless to the future. Now, we've been out on our own for the last fifty years, we've moved forward in the world, developed relationships, personal and in the business realm, and we've experienced the feeling of loss. Yet at this seminal moment, we can't help looking back.
How do we measure the time we've spent? In the beginning, we measured it in class periods, counting down the day to eventual freedom. As the days and weeks passed, we measured it in semesters, and later in years as we moved from being clueless to becoming sophisticated, modern, and complex individuals who thought they had it all figured out. By this time in our lives, we should be confident that we have the world, or at least our lives by the tail and looking forward to spending our golden years in joy and happiness.
And now, here we stand. I know that as we look out at each other, we measure our time in a much different way. I measure it in all the friendships I've enjoyed these last years, and I remember each one of you fondly, as I'm sure you all will do as well. As many of our high school memories begin to fade, we'll ultimately measure the time we spent here, not in periods or semesters or years, but in the friendships that were made and the times we shared together.
Why be nostalgic and sentimental at this date and time?
Well, on June 17, 2021, we should share congratulations with our classmates on our fiftieth year celebration of being turned loose on society and ready to take on the world. We graduated Annandale high school at Constitution Hall in Washington, D.C. at 8:00 pm. Also, kindly take a moment to remember our classmates that have passed and are not able to share this moment with us. We miss them!
Looking Back - Remember the times that made you who you are, remember the people that helped get you to this moment, remember both the good times and the bad. Remember, because those memories made us resilient as we faced our future.
Are you ready for an assignment?
As our graduation anniversary date grows closer, we'd like you to take a few moments out of your day and consider where you are today and how your time at Annandale High School helped prepare you for life.
Okay, here we go - We'd like you to send an email and share your thoughts, emotions, funny or sad experiences, romantic encounters, sports, band, drama, teacher interaction, sock hops, dances, prom dates, lunchroom memories and hallway antics, etc. We'll gather them together and publish, on the website so we can all enjoy, remember, and relive our youth-filled world of fifty years ago.
Please send them to 1971grad@gmail.com. Please include your name, updated email address, physical address, and phone number. (Remember, we're working on a graduation reunion for next summer and need your updated contact information)
Congratulations my fellow graduates of AHS class of 1971. Wherever we go and whatever we do, may we always be friends when we meet again.
Sincerely,
Paul Peters
PS. Please allow me to share an experience with you now –
I was never so surprised and delighted when ES asked me to the Sadie Hawkins Dance. What a first-time experience being asked by a girl to a dance! It was wonderful and I was thrilled at the invitation. However, one of my best friends, MD, seeing me dance came over and whispered in my ear that I looked like a country-bumpkin flapping my arms and moving about. You know, I did, but nothing could've spoiled that night! Thanks ES for a great time and a memory worthy of 50 plus years!
Paul
___________
Dear Classmates,
We've had considerable feedback from fellow classmates regarding our 50th class reunion. After much soul searching and consideration it has been decided to postpone the celebration until 2022. The proposed date for our reunion will be late June or mid-July. I share the disappointment of missing the actual 50th year but the attendance uncertainty and voiced concerns coming from classmates make the decision necessary. We will send out an email when we are able to reserve the venues and date.
Sorry for the delay!
Paul
PS - REMEMBER - If you've changed your email address or moved to a new home address, please log onto the website and update your profile information. We'd hate for you to miss our email. If you keep in touch with classmates that may have made changes, please send us an email with their change.
Thanks,
Paul

___________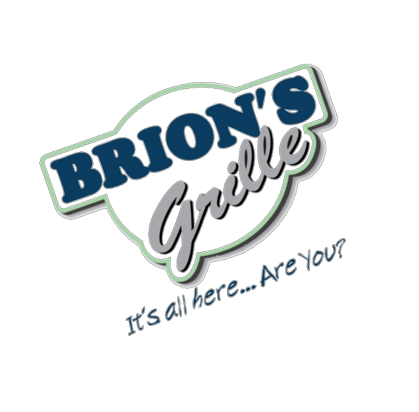 Photos from last year's event
2020 New Year Kickoff Event
We had a great time at our annual AHS NEW YEAR'S BRUNCH!
Together we toasted to and dedicated the new year to remembering our fellow classmates! Twenty two classmates and their spouses attended the event and shared fun, food, and visiting with wonderful "old friends". If you found yourself unable to attend the event this year we're planning a great get together in January of 2021.
We look forward to seeing you then!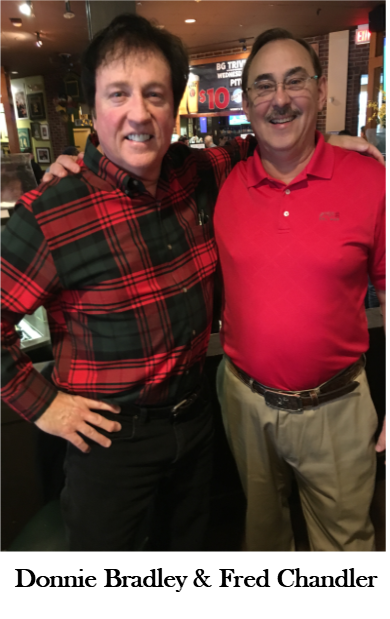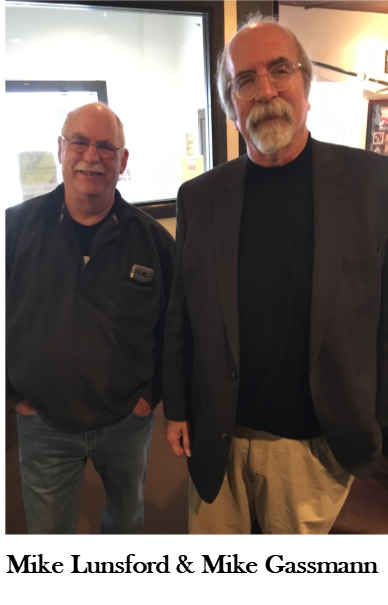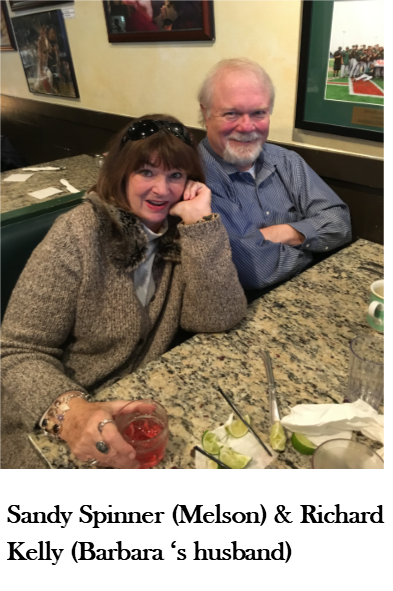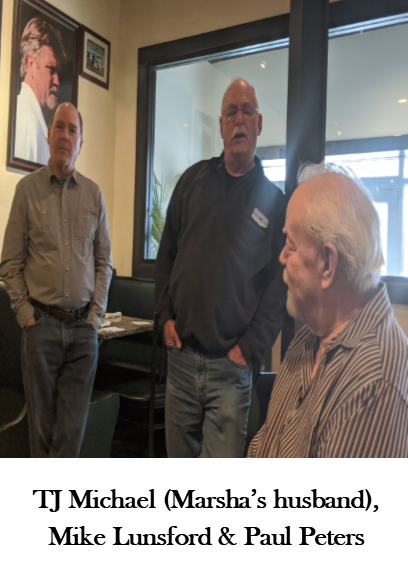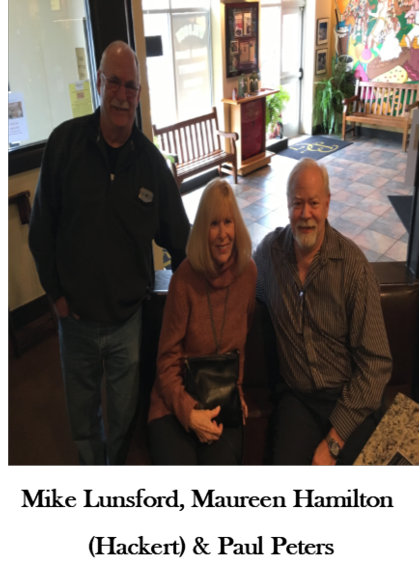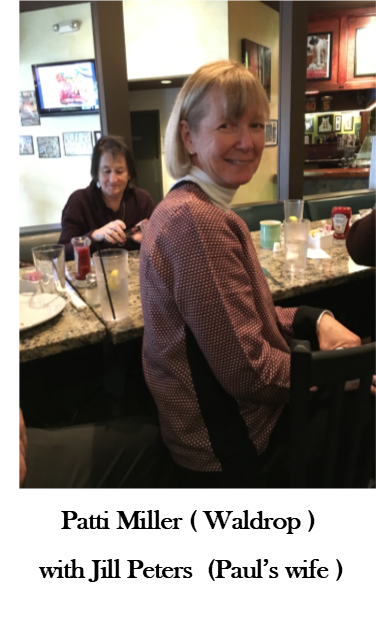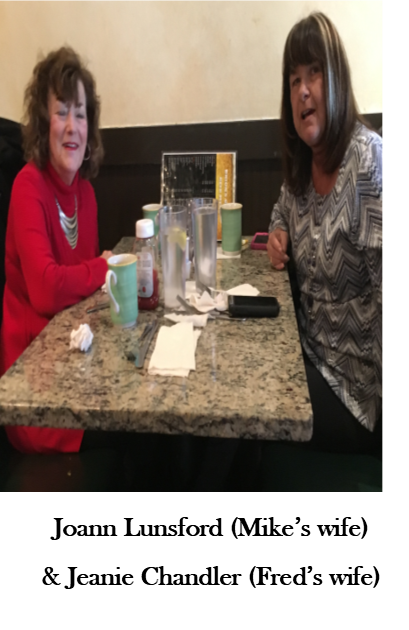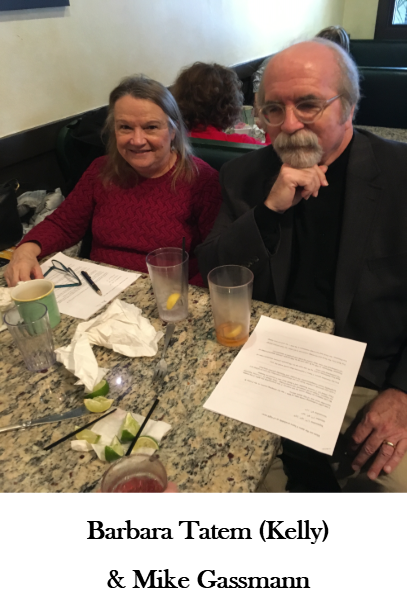 ___________
- ATTENTION CLASSMATES -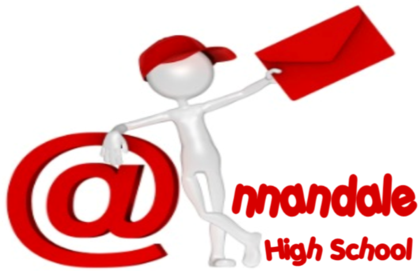 A reminder - If you change email addresses would you please update your profile page or send Paul Peters your new email address. We'd hate to lose contact with you after all these years!
___________
___________

Billboard Year-End Hot 100 singles of 1971
Click here to view list (hold cursor over title or artist to see information)
___________________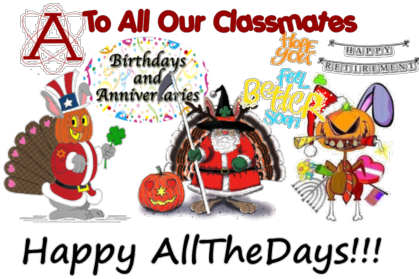 A thought-
Take advantage of the great resources our class website offers to keep in touch with our classmates. The website provides private email, the Message Forum, the Instant Message link, and the Message Center, all available for your use. Doesn't that break the finding barrier and makes contacting classmates simple? A Suggestion - if you haven't yet, take a moment to add your birthday to your personal profile page so your birthday will be visible (now showing on the right side of the homepage). Another idea - go to a classmate's personal profile page and check, "follow". Then if they add comments or photos to their profile page you'll be sent an update email message to view their update. Make up your mind to communicate "in the moment" and make the most of every day to keep in touch with your classmates!
Hey AHS guys and gals, use the website to send classmates your best wishes on their birthday and holidays throughout the year, or take a moment to just catch up. How about just finishing a long-forgotten conversation? Save a stamp by using the website! Don't we all like to feel good and be remembered? Send a get well message, a "how ya feeling" email, or "where've you been" message. Don't wait for the, "In Memory" announcement of their passing to share your feelings! Don't be afraid of "voids" created by years of separation. The more communication through messaging we create, the more opportunities we have to touch each other's lives in ways we never could imagine.
Paul
______________
Some memories can never be replaced
GOOD TIMES + GOOD FRIENDS = AMAZING MEMORIES
Take time out for a trip down memory lane (1960 through 1971)
(Place your cursor onto the video to see navigation bar. Click the diagonal arrows to view full-page)
___________________________
FOR THOSE WHO LOVE A CHALLENGE
Guess the TV Theme Songs
1950s
Guess the TV Theme Songs
1960s
_____________________________
CLASSMATE FUN, ADVENTURE, AND HOBBIES
Mike & Dave Gassmann
Mike and son, Dave entertaining patrons as they view the artwork of Pattee Hipschen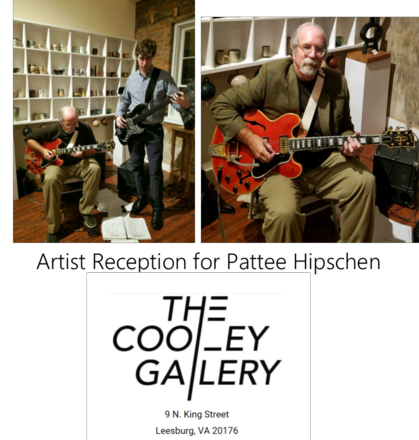 The Coolery art gallery is owned by Chris Cooley
Chris played tight end for the Washington Redskins, 2004 - 2012
________________________________
My wish for you for the upcoming year
May each day of the coming year be vibrant and bright for you! Let's celebrate together by sharing with our classmates memories from Annandale High. Take a moment this holiday season to send a thoughtful message to those who shared the hallways, sat in class with you, who danced with you at the sock hops, or cuddled up with at the fall football games. Send a note to thank the thespians and band members who entertained us, or the guys and gals who represented us in the academic competitions. Remember those who spent countless hours putting the "A-Blast" to bed and provided the news we followed. Finally, at this time of year remember those who lived on the fringe, who were too awkward to be social, or who just didn't find their niche. Yes, after forty-nine years it's never too late to reach out and share a message of Merry Christmas, or Happy Holidays, a pleasant email, or phone call. Take the time this season to reach out! The reason will never be better then now!
Each of you are a reason for me to smile and remember joyful times. Thank you, the wealth of memories that live on within our website will keep me and hopefully all of us forever young! So, as you ring in the new year lift a smile heavenward and be thankful for your years or tears at AHS.
Paul Peters
_________________________
ANNANDALE IN VIDEO
Click the screen to pause the video. Click the start arrow to resume the video.
________________________________________________________
2021
Hopefully
More time together sharing memories
More time together making memories